As a homeschooling mom of 4 and wife to a husband that owns his own business, time can seem to pass too quickly, while housecleaning responsibilities just seem to grow. In this post I will share with you a product we had a chance to review to help with this very situation.
There are definitely those days when I walk through my house and can get completely overwhelmed by the task before me. Usually on these days, I do what a lot of other moms do – I pour myself another cup of coffee and try to get a handle on things. On those really defeating days, one cup of coffee turns into two as you realize that much of what you accomplish today will just need to be redone tomorrow. We can really start feeling challenged with our homes and many other areas in our lives when we don't have the right tools. This past month I had an opportunity to review the new Motivated Moms iOS App from Motivated Moms. It has truly changed our home!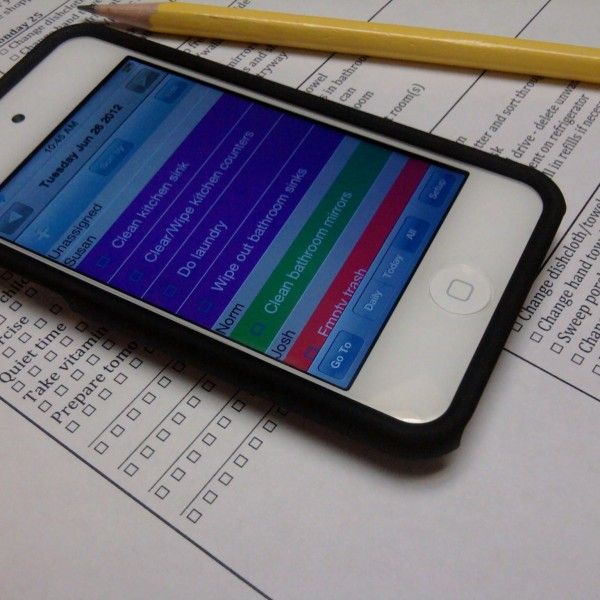 A Little About the App
Our family just got our ipad mini at Christmas this past year, so loading and working with apps is something new to us. I had my concerns about if we would get it to work and how to access the features. In hindsight, I realize that I worried for nothing. The app loaded easily straight from the App Store on my device. During the review period, Motivated Moms also had an upgrade to enlarge the check off buttons on the app for easier use and the upgrade loaded without any problems as well. After having been in the IT industry, I can say that seamless upgrades says something about the quality of the company.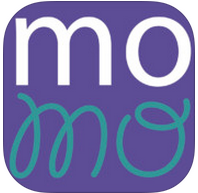 The first thing seen after opening the app is a list of tasks for the day. Some of the tasks are ones done daily while others are ones that are set up on a rotating schedule. These are all set as part of the intelligence behind the system. During the first week of use, I have to admit that I was somewhat skeptical. Some of the rotating tasks just seemed odd. For example, there was one day when the task was to clean the middle shelves in the fridge. I had never just cleaned one shelf in the fridge, except in the event of a spill. I began to wonder if this would really work, but decided to press on. I had always tackled housework by going one room at a time.  The reality though was that many times the whole house didn't get cleaned because I ran out of time or would find myself going back to the high traffic rooms that would be seen by guests and neglected other areas of our home.
As the weeks passed on I found that my house was remarkably cleaner than it had ever been before. Things that I had not been doing were getting done and by doing just a small amount in different rooms each day, our whole house was feeling cleaner and neater on a regular basis. I loved that things like reminders to change the filter in the furnace were in there.  My anxieties about forgetting something were disappearing.
The real test was if it was manageable over the long haul. What about busy days? Would things still get done? There were days when we didn't get everything done, but if I could get an hour devoted to the tasks on the daily checklist we did usually accomplish all the tasks. Something else happened though. I found the mommy guilts disappearing when the list didn't get all the way done, because I knew that those would come back around due to the rotating schedule, I could look and see all that I had done, and if I had a few minutes extra tomorrow I could come back and check them off.
Some of the additional features that are part of the Motivated Moms iOS App are that you can assign tasks to other members of the family and modify the chore list to really reflect your home. For instance, our home does not have a basement.  I was able to go into the edit screen and set the program so that cleaning the basement does not appear on my checklist.
Another key feature that I just love is that Motivated Moms was created with the Christian mom in mind. There are reminders to take care of yourself, to complete your daily quiet time and Bible study, and even to have cuddle time on the couch with the kids. Like the other reminders, you can set these not to show if you are not a Christian or would rather keep the app focused just on keeping your home clean and tidy.

What About the Cost?
The Motivated Moms iOS App is the most affordable home organization tool I have come across that is truly effective. You can get a two month trial run for just $1.99. If you are as pleased as what our family has been, this can be extended at a cost of $.99 per month or just $7.99 for a full year. Motivated Moms has also just come out with an Android App that can be purchased through Google Play or the Amazon Appstore. For those that would love to use this great organizational tool for your home, but don't use apps, you can visit the Motivated Moms website to check out their ebook version with printable pages.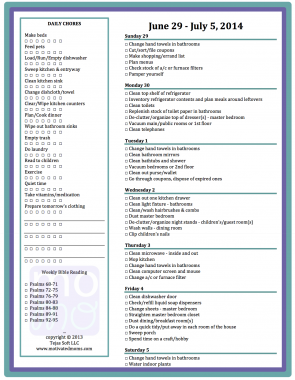 Our Final Thoughts
The Motivated Moms iOS App gets a big thumbs up from the Oaks at the Double O Farms.  It has revolutionized how we keep our home in order making it much more comfortable for both us and our guests.  As always you don't have to take our word for it.  You can check out the reviews from our fellow crewmates by clicking the button below.