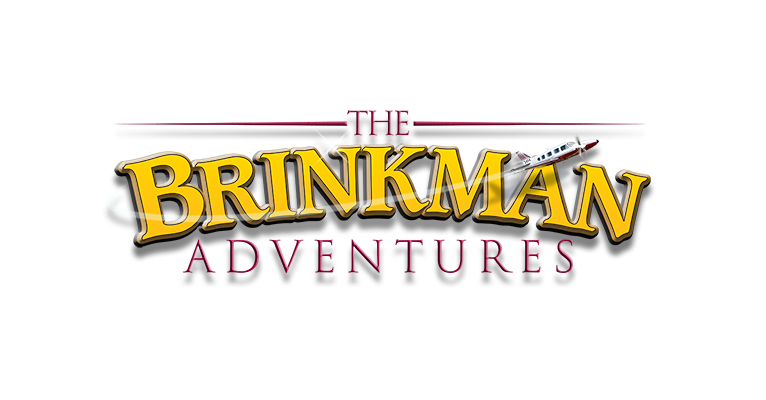 The Brinkman Adventures was a great addition to our family's entertainment options. Our use of recorded books and and audio files has mainly been for school use. During our recent review of
The Brinkman Adventures Season 2: Episodes 13-24
, our family, especially our 10 year old, has found a whole new form of entertainment. We are thankful that we have come across the adventures and clean storytelling of this great company –
The Brinkman Adventures.
What We Received:
Our family received the complete second season recordings of the Brinkman Adventures. This included episodes 13 through 24. Each episode is about 30 minutes long and provides great entertainment. The full season recordings of this series can be purchased as a physical CD set or an electronic download. The stories in this adventure series are designed for the entire family to enjoy. Our youngest is 10 and was especially enthralled by the tales as I am sure that children of all ages would be.
The complete second season of episodes has a little more than 5 hours of listening pleasure broken up into the 12 episodes.
The physical copy of the CD set is a suggested donation of $25 with free shipping and the electronic download has a suggested value of $17 and is downloadable in MP3 format. The ministry mindset of the folks at Brinkman Adventures is apparent on their ordering page as these are suggested donation amounts. You can have the option of donating more or less toward your "purchase" depending on your financial position and also the leading of the Lord in helping to support this ministry.
How We Used It:
In receiving the electronic download format, our first step was in getting the file transferred to our computer. We found that the entire episode was in one very large file. For most families, this would not have been an issue at all. However, we the speed of our internet connection I had some concerns. I contacted the representative from Brinkman Adventures and he was absolutely wonderful to work with. He directed me to a special drop box where all of the episodes for Season 2 were loaded as individual files. We could now just download one episode at a time which greatly helped our situation. We were able to download all of the episodes successfully to our computer in this way. From there we loaded the files onto our family's MP3 player for our 10 year old to listen to at his leisure. Once the files were on the computer, we could have easily burned these to CD for our entire family's use in our van or other listening device.
Other family members joined in the fun of listening and sharing the MP3 player. I really think our teens enjoyed the stories just as much as our youngest even if they weren't as quick to admit it.
Our Thoughts:
Our family thoroughly enjoyed the audio recordings from Brinkman Adventures. The Brinkman family on the recordings is a large homeschool family that seeks to change the world through missions and their support of missionaries. In the various adventures, the kids are faced with challenges to overcome in choosing between good and evil, but also between good and best. As they work through these challenges, a very healthy relationship, yet realistic one, is shown in the way that the children work together and also seek the council of their parents. For this reason alone, these audio files would be a great resource to share with children that come over to play that may not come from Christian homes or homes where mom and dad are both present.
We have been very intermittent in our use of audio books in our home. The Brinkman Adventures reminded me of how much I love this medium. My children's awareness of missions grew while they enjoyed this wholesome form of entertainment. Their imaginations were spurred on as they envisioned what everything looked like in their minds and shared significant things we learned in geography that related. And this mom loves that they can be entertained without sitting in front of the TV, computer, or ipad.
The quality of the recordings is superb.  Sound effects and clear listening quality are very apparent and accent the listening experience tremendously. Many times the world likes to paint the picture that entertainment from a Christian perspective is somehow produced with less quality. That is certainly not the case with the Brinkman Adventures.
When we ran into struggles with the download size of the files, the attitude and helpfulness of the representative from Brinkman put feet to the Christian principles that this company is rooted in. It was so refreshing to find great customer service in this day and age.
The only downside that we could find was that it was hard to have a conversation with our 10 year old until he finished every last adventure, because we never found him without his earbuds in. He was completely hooked. His only question was when Season 3 would be released.
As always, don't just rely on our review, but see what others on the Crew are saying about their family's experience with the Brinkman Adventures.