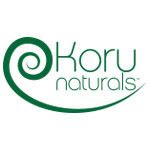 A lot of the products that our family reviews fit nicely into the homeschool curriculum category, but this review is a bit different.  We recently received some great body care products from Koru Naturals.  Among the products that we received and used were their Skin Clear Creme, their Manuka Honey Propolis Soap, and their Emu Oil and Blue Tansy Oil Cream. Koru Naturals is a company based in New Zealand, famous for both manuka honey and emu oil.They first brought their products to the U.S. beginning in 2002.
We were especially excited to be trying out these products as we had an opportunity to do a review previously on their Emu Oil Shampoo and Conditioner as well as their Pure Emu Oil.  A copy of that review can be found here.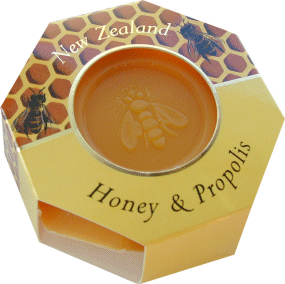 I have to be honest that when I first received our package from Koru Naturals, I wasn't thinking that my children would be very enthusiastic about giving this a try.  So I simply opened the package and placed it in the shower.  This soap is truly a blend of manuka honey and the propolis. I did not share with my family what this soap was known for or how it was different from other soaps we had in the house.  As I asked everyone their thoughts, I got a consistent response, "It leaves my skin soft like I have used a moisturizer, but it does not feel heavy or clogged like some soaps and lotions do."  There observations were very similar to the benefits that Koru Naturals promotes on their website. The only problem we experienced with this soap in a household of 5 people and only 1 bathroom is that it disappears entirely too quickly.  I found that I was selfishly really hoping others wouldn't like it so it would last longer.  Well, that plan backfired as I watched it get smaller and smaller by the day!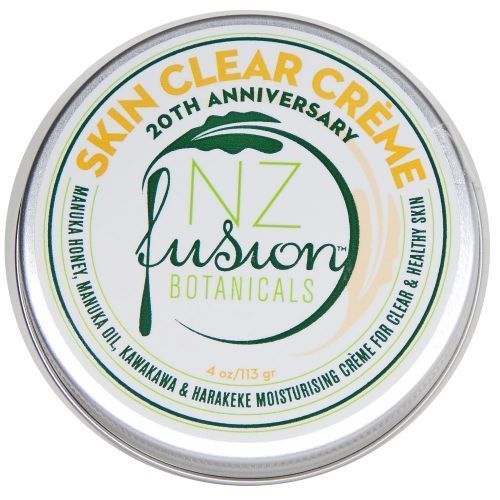 After the wonderful experience with the soap, our teens were anxious to give the Skin Clear Creme a chance to show its stuff.  This skin creme has manuka honey and manuka oil as its base with a wonderful combination of other natural ingredients that make it ideal for acne prone skin. It is free of parabens, artificial colorants, and artificial fragrances.  Our son loved this product and was especially excited that it did not make him smell like a girl.  There is a rich blend of essential oils that help to promote skin health.  Because of the presence of these oils, it is not recommended that this creme be used by women who are pregnant.  Like the Manuka Honey Propolis Soap, the Skin Clear Creme was effective in bringing about healthier feeling skin that was moisturized by not weighed done by the heaviness of artificial ingredients.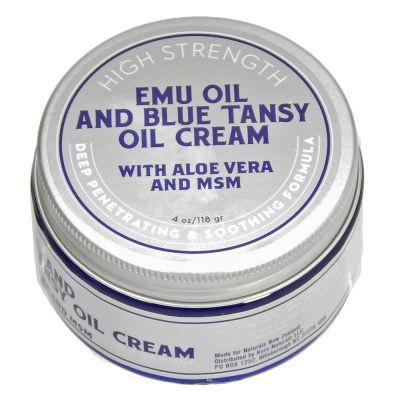 I have intentionally left my favorite of these products for the end.  The Emu Oil and Blue Tansy Oil Cream is simply amazing.  These two oils are combined with the power of aloe vera and MSM along with an assortment of essential oils that make it truly remarkable.  This a non-greasy topical cream that brings almost immediate relief of minor aches and pains.  Our daughter who plays competitive volleyball found it to help with muscle strains and bruising after playing a hard game.  My husband was shocked at the relief it provided to pain associated with arthritis in his knees. I was not surprised that they found results in applying this cream to their hurting joints, bruises, and muscles.  What did surprise me was the relief that I experienced when massaging this cream into inflammatory hot spot pain.  Many topical pain relief creams do not even touch inflammatory pain.  However, the combination of ingredients in this particular blend were remarkable for this use as well. As with the Skin Clear Creme, this product is not recommended for women who are pregnant because of the specific combination of essential oils it contains.
Our family has now had the opportunity to review a total of six products from Koru Naturals and have not found one we do not like.  Koru Naturals not only makes body care products that are all natural, but have amazing formulations to do what they are designed to do very effectively.  What's even better is that if you place an order of $35 or more, you get free shipping too!
As always, I encourage you to check out the other reviews from the Schoolhouse Review Crew.  There were members of our team that are providing reviews on a couple of additional products that our family has not had a chance to try yet.