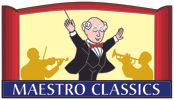 Over the years, I always vowed that I would incorporate more and more classical music into our plans.  Whether it is a crunch for time, a budget that has run out of budge for music lessons, or maybe even poor planning on my part, this just continues to be one of my homeschoool mom fails.  Maestro Classics provided our family with a copy of their new CD and study guide based on The Nutcracker for review.  This was not only a great product that I want to share with you, but a lightbulb moment for me.
The Nutcracker CD
This hour long production of The Nutcracker is based on the orchestral music of Tchaikovsky and adapted by the conductor, Stephen Simon.  It is performed by the London Philharmonic Orchestra, so I am guessing you can imagine the quality of the musical presentation.  It was superb!
The story line of The Nutcracker is narrated to the music by Jim Weiss.  He truly has a storyteller's inflections and character that keep the story alive as the music swells and recesses.
The CD Jacket states that this product is appropriate for Ages 5+.  It truly is a listening experience for the whole family.  Both the music and storyline are appropriate for all ages.  Together they are simply enticing.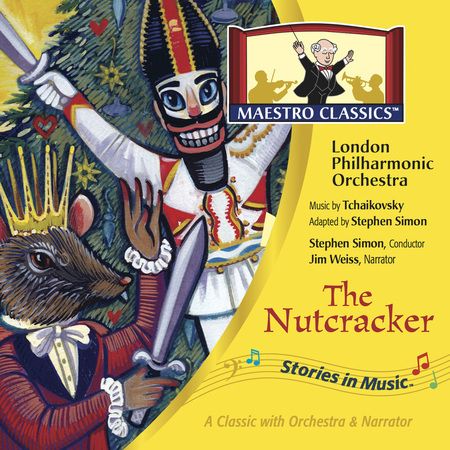 The Study Guide
On the inside of the CD jacket is a 24 page study guide.  This study guide provides scenes from the playbill of The Nutcracker.  Additionally, there are short studies on the history of ballet, the harp as a key instrument used in this orchestral arrangement, and a composer study on Pyotr llych Tchaikovsky.  In the back, there are a couple of fun pages with a word scramble and crossword puzzle related to this production.
My Lightbulb Moment
For some crazy reason, I have fallen into the thinking that classical music studies in our homeschool had to look a certain way.  It needed to be a formal course in classical music or music history, music lessons in voice or another instrument, or participation in our local youth choir.  Maybe these thoughts were rooted in having had music lessons as a child, playing in the school band, singing in the choir, and then going on to get a degree in music therapy in college. But I should have known better!
There are incredible benefits from just listening to classical music.  If selected well, it can have an incredibly calming effect on a child with ADHD or autism.  Classical music because of its organized structure around a set meter and beat actually helps to organize the brain's activity.  This has been shown to help children achieve greater academic success when classical music is softly played in the background.  Classical music has also been used medically with individuals with high blood pressure, Parkinson's disease, and many other conditions.
The simple act of just listening to classical music has its benefit.  Can we always stretch beyond this to start studying the instrumentation used in different arrangements, study composers and their styles, and even study the changes in music during different periods throughout history? Absolutely!  But when all this feels overwhelming, you can always just listen. The gift of the products from Maestro Classics is that they provide some of the extra blessings I mention above in each new title.  Some of their other selections are:
The Tortoise and the Hare
Peter and the Wolf
The Story of Swan Lake
The Sorcerer's Apprentice
Casey at Bat
and many more that are not listed.
As always, I encourage you to check out the other reviews from the Crew that are being provided on The Nutcracker as well as Peter and the Wolf.