It is so easy, especially as you are nearing the end of the school year, to find yourself in a good Old Fashioned Homeschool Rut. Our family tries to combat this by adding in some fun extras to curriculum that is starting to feel old and stale. Documentaries related to our science studies is always a big win. As we reviewed both the DVD Combo Pack – Produce and the DVD Combo Pack – Swimmers of the Sea, it helped us to remember exactly why mixing things up a little bit was good. Both of these DVDs are produced by Curiosity Quest.
What We Received:
Our family was blessed to receive both the Produce and Swimmers of the Sea DVD Combo Packs. The Produce Combo Pack contained segments on the growing and harvesting of oranges, cranberries, and mushrooms. Each of these three segments was about 30 minutes in length. The Swimmers of the Sea Combo Pack also had three 30 minute segments. These segments highlighted Salmon, Penguins, and Sea Turtles.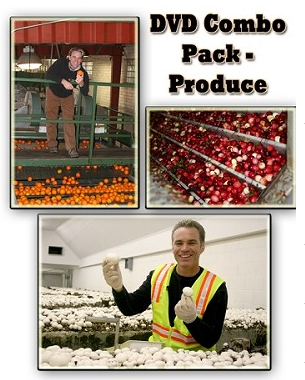 The Curiosity Quest video presentations are produced with viewers between the ages of 7 and 14 in mind. However, once they begin playing, the whole family may be found to be lured right in. The combo pack DVDs retail from the Curiosity Quest website for $24.95.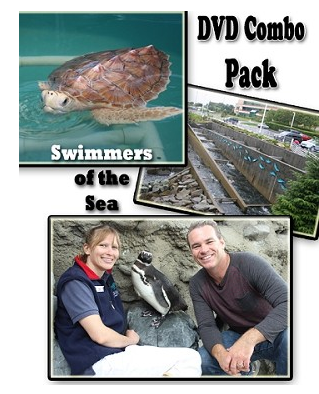 How We Used Them:
When the DVDs from Curiosity Quest first arrived, our family sat down together and watched the three episodes on the Swimmers of the Sea Combo Pack. There were interesting facts learned by all, but those that loved these videos the most were our sons who are 9 and 13. They were especially intrigued by the information on this first DVD as we have been studying the ocean and its creatures this year. These segments were a perfect tie-in to our studies. The boys were especially excited to hear facts and terminology that were presented in their science curriculum. The DVD was both great encouragement of all that we have in fact learned this year and also a terrific review.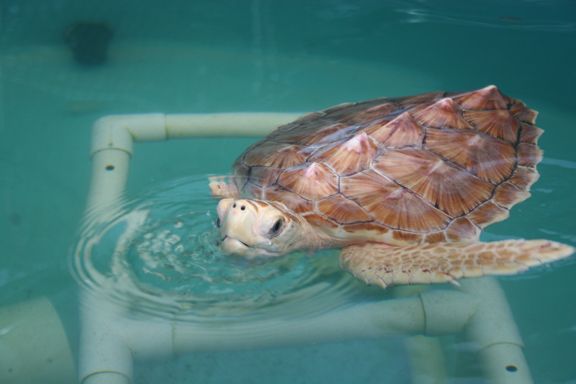 Our family also watched the three episodes on the Produce Combo Pack. As farmers, we are always fascinated by how things are grown in this world. There are always lots of questions by our family on the techniques used and how they compare to the way things originally grew.
Whether watching the Swimmers of the Sea pack or the Produce pack, a huge added value of these videos was the fact that they are made on location. These are certainly not dry documentaries taken out of the archives from 50 years ago.
Our Thoughts:
The Combo Pack DVD sets from Curiosity Quest are very professionally put together. The on-location filming adds such a different dimension and thickness to the episodes that simply didn't exist in most documentaries even 15 years ago. Joel Greene, who takes us on our journeys, is very personable and keeps the viewer's attention. Some of the other features of these episodes that increase the overall quality are:
The solid scientific knowledge base and terminology that is presented.
Constant review of the material already presented to help with retention of the key elements of the segment.
Fun facts that provide the viewer with interesting tidbits of trivia related to the main topic of the episode.
Key questions that are presented and then children that responds with their own answers.  Some are right on target and others had a bit of comic relief.
A viewer rating of G, which is difficult to find in this day and age.
All in all, our 9 year definitely had the most interest in watching each episode. This falls right in line with the producer's recommended age range of 7 to 14 year old children. However, my husband and I discovered new and interesting things by joining in this video experience. Our teens were a bit too cool to admit that they too were learning and enjoying these video resources when no one was making a big deal about it.
Curiosity Quest has many, many more video segments produced in like manner available for purchase. There are also some monthly subscriptions that will provide your family with exposure to new episodes each month.
Click on the banner below and see what our fellow crewmates from the TOS Review Crew have to say after watching these same videos with their own families.