YWAM Publishing has an abundance of great resources; not the least of which are their missionary biographies and study guides.  We have incorporated their materials into our homeschool curriculum over the years and were thrilled to be able to take another look.  This review will be focusing primarily on the missionary biography about Jacob Deshazer from the Christian Heroes: Then & Now series and the  Unit Study Curriculum Guide.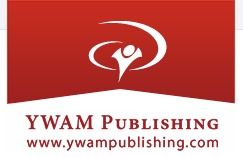 What We Received:
Our family received the physical paperback copy of the book, Jacob Deshazer: For Your Enemies, and the corresponding study guide on CD.  Both of these resources were written by Janet & Geoff Benge. Both the book and study guide are written for students ages 10 and above.  The biography is approximately 220 pages in length broken into 19 chapters.
The Study Guide is an excellent resource to take a captivating biography and turn it into wonderful focal point for studies in language arts, writing, social studies, biblical studies, and more.
The Story:
Jacob Deshazer was one of the famous Doolittle Raiders who jumped with his fellow soldiers out of a B-25 Bomber in the first attack on Japan after the bombing of Pearl Harbor.  Deshazer is captured and becomes a POW.  During his days in prison, he is given a Bible and becomes a Christian in a prison cell far from home.
After his release, Deshazer decides to return to Japan to minister to the people that had once held him captive. His ministry to his former enemy extended over a period of 30 years.  During this time, Deshazer has many opportunities to offer forgiveness and reconciliation to so many.
How We Used It:
Reading the book along would have been an added bonus to our study of World War II this year.  In the midst of studying so much ugliness and horror, it was truly a blessing to read of a real life story of inspiration for the glory of God.  That along would have made this read well worth our time.  But we didn't stop there.
In using the Unit Study Curriculum Guide that goes with this book, there are an abundance of different types of activities and learning experiences.  You really have a choice of subject area to focus on as well as the types of projects to explore.  The first section of the study guide provides key Bible passages that really relate to the story and its theme of forgiveness.  The second section discusses different ideas for creating a display corner with items that relate to the book.  This is more practically applied when the book and study are used in more of a classroom environment, but could also be done at home.
The third chapter in the study provides a series of reading comprehension and vocabulary questions on each chapter of the book.  Within these groupings of questions there are those that require the student to really think about their interpretation and opinion about different aspects of the story. Answers for the first four questions for each chapter are provided within the study guide.  There are no answers provided for the remaining questions in each chapter as they are more interpretative and open ended requiring the parent to do independent grading of these responses.
The fourth section of the unit study is where you can get really creative and personalize the assignments to your student.  There are six to seven pages of various suggested activities and exercises ranging in the different areas shared below:
Essays/ Research Topics
Creative Writing
Hands-on Projects
Audio / Visual Projects
Arts and Crafts
Language Examples
The great thing is that you don't have to do it all or you can if you are really passionate about the learning opportunities provided.  We considered several of the different projects, but our son was the most enthusiastic about making a model of a B-25 Bomber.  He enjoyed this so much that we are now looking at doing a wide assortment of models of all types of different planes, boats, submarines, and tanks that were used during World War II in our study of the evolution of weaponry during the war.  Depending on the time and detail he invests in these models, we are considering expanding this to fulfill his Fine Arts credit requirement for high school.
We found the fifth and sixth units in the study to be quite fascinating as well. Chapter 5 was on community links and how to learn more about Japan and her people through getting out into the community right where you are planted.  Chapter 6 is a full blown social studies unit that includes learning about Japan as a country, mapwork related to the book, and conceptual questions that really make the student think about all that they are learning.
Before bringing the unit study to a close, there are additional resources of books to read, movies to view, and even broader areas of study related to the book that is just hungry for more knowledge related to this period in World History.
The authors do encourage the parent and student to consider a culminating event that will help to bring it all together before moving on to your next topic of interest.  They do not necessarily provide specific instructions or requirements, but spur the learner on to dig a bit deeper and pulling all the pieces together.
Closing Thoughts
Our family has read many of the books in the Christian Heroes: Then & Now and can not say enough good things about them.  Incorporating this series into your reading program will enhance whatever else you are doing.The values conveyed and character demonstrated in each of these biographies are sure to inspire.
The study guide is just an added blessing that allow us to sit with these books a bit longer and really put them into historical context.  There is truly nothing better if you have to write than to be writing about something that personally challenges the reader.
YWAM Publishing also has a Heroes of History series that some of our fellow Review Crew reviewers have been reading and studying through the use of similar study guides.  Be sure to check out their reviews as well as others that had the pleasure to read some of the other missionary biographies available through YWAM Publishing.