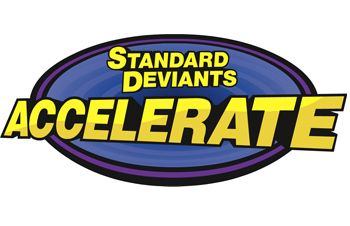 I was honestly excited when we were asked to review a course from Standard Deviants Accelerate.  These folks put fun into school and still hit on all the major points needed in a course to make it count. They have an array of different homeschool courses available.  For this review, we will be sharing our experience in using the Nutrition class intended for students in grades 6 through high school.
We have previously had the opportunity to review their Algebra course.  That review can be found here.
What We Received:
For this review, our family received access to all of the homeschool courses offered through Standard Deviant Accelerate (SDA).  These include some courses for younger students, but primarily things that would be useful as part of your school day for your children working at a middle school or high school level.  A full listing of their courses can be found at this link.  There is a wonderful orange button at the top of that page that will allow you to sign up for a 7 day trial to see what your family thinks first hand.
The Nutrition course we were reviewing I would consider to be a full course that can be used to meet any health requirements in your homeschool or to be used as a high school elective.  Stay with me for more details on exactly what was covered in the course.  There are other courses available that are geared to helping your child complete their preparations and study for Advanced Placement (AP) Courses during their high school years.  These are not complete AP classes, but great resources for brushing up on course content in preparing for the exams.
Some of the topics covered in the Nutrition course are:
An overview of nutrition
Macronutrients and micronutrients
The body's metabolism and how it uses food
The importance of nutrition to our overall health
The food spectrum
Alternative Diets
Food sources: organic, naturally grown, and locally grown
Nutritional disorders and weight management
Being a wise consumer
Food safety
How it works:
After receiving my own login information, I was able to access my dashboard.  From here, I could set up accounts for each of my children that would be using SDA and then select and assign the courses that they would be completing.  In this instance, I set up my son to work on the nutrition course.  From this point, he would log in to do his daily work through his own account.  I could then log in through my account to see his progress and also see the progress of his siblings if they were working on classes as well.  At any time, I could have added additional students or classes for each student.
When entering into the course, the student selects the next lesson to work on.  It takes them to that lesson where several different components are available to work through in having the material presented and then used to increase learning retention.
As you can see in the graphic above, the main components for each lesson are:
The video
Vocabulary studies
Diagram
Quiz
Written Answers
What is not visible in this screenshot are the student locker and the SOS feature, which I will share about in just a bit.
When entering a lesson, the student watches the video and can follow along with the written transcript of the lesson in the text box to the left of the video window.  As you can see in the graphic above, they also have the option of printing the full transcript out.  For those students that like to highlight key information or take notes, this is one option.  The other option is that the window for the "student locker" is just below the image that I was able to share in the graphic above.  It is on this same screen and is a place that the students can pause the video and type out their notes for later reference.  You can also copy and paste information from the transcript that you want to remember into the student locker.
After watching the video and following along with the transcript, the student can click on the vocabulary tab to review key terms for the lesson.  He can click on the Diagram tab to label diagrams for the lesson or do puzzles that review the key content of the lesson.  The quiz tab is a short multiple choice quiz that is computer graded.  It provides immediate feedback to the student on their mastery of the lesson.  Any questions that the student gets wrong is notated with the correct answer as well as a link to the video that reviews that information.  This is a great feature! The final tab is the written answers.  These are questions that are presented with a more free text response needed.  Some of the questions are about specific content and others are more reflective in how to apply the content of the lesson.
I mentioned above about the SOS feature.  We did not use this feature a lot because I am usually a shout away from my children when we are working on school.  However, for students that may be working more independently or mom is just not available to answer a question right then, the student can click on an SOS tab.  This allows them to send a message to you for assistance on something that just feels like it is going over their head.  When you log into your parent dashboard, you will be alerted that messages are waiting.
So What Do We Think:
I was just studying standard deviation with our daughter in her consumer math course.  When we talk about standard deviations, we are really talking about that old bell curve. In a bell curve, we see a representation of how most people will cluster around the norm and just a few really stand out as different on whatever we are looking at.  So what makes Standard Deviants Accelerate stand out in being unique and on the outside edges of that bell curve?  It is their astounding ability to present the necessary information with tools to retain it through their videos.  Yes, there are a lot of curriculum companies that use video enhanced lessons, but SDA combines the content not with a boring teacher and a stagnant whiteboard.  They use the element of comedy and goofiness as a great dialogue of the content.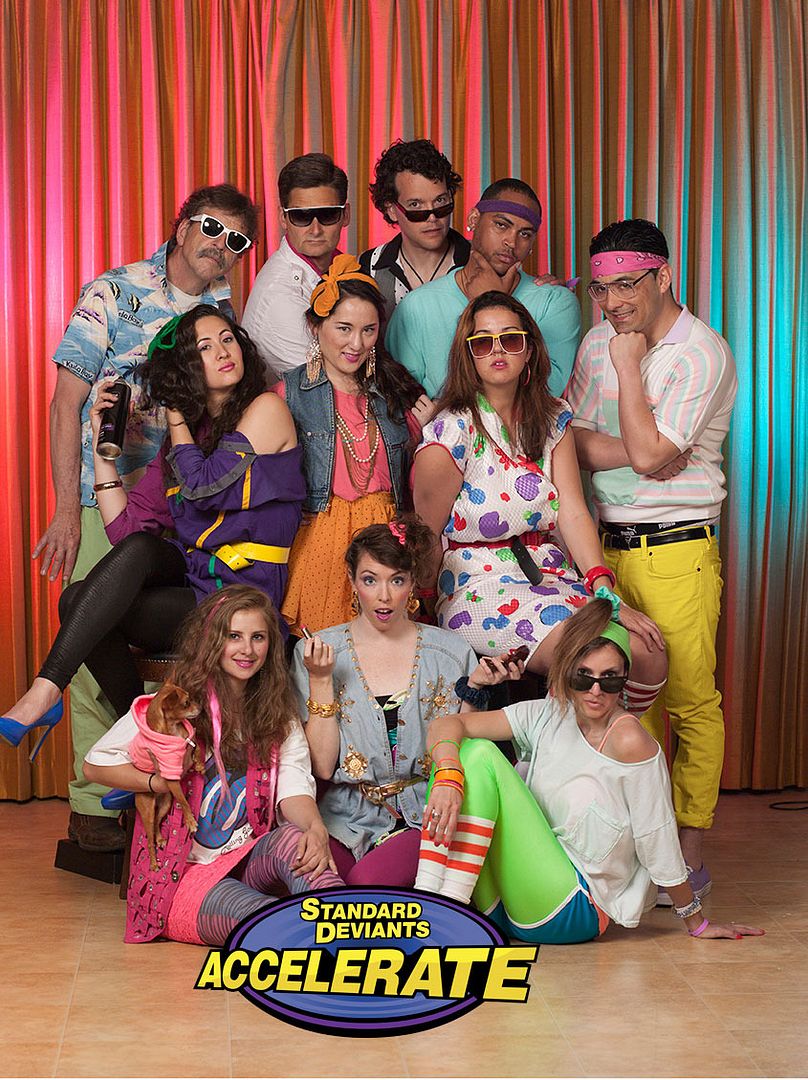 They make learning fun, but the goofiness and comedy helps to created the "stickiness" of the lesson that really glues the information into your child's brain through the association and visual picture.  In the lessons that I previewed, there was never anything offhanded about the fun, it was just silliness that helped to make learning fun.
We thoroughly enjoy the courses from Standard Deviants Accelerate.  The only challenge we found was that our internet support was not always agreeable in the rural area we live in.  If you live in a rural area, I would encourage you to sign up for the 7 day free trial offer.  The videos are great, but they take some spooling as any video does.  This is a not a shortfall of the program, but a technical issue that some families may run into.
As always I encourage you to check out the other reviews from the Schoolhouse Review Crew.  Families were reviewing all different courses from Standard Deviants Accelerate.  Each review will be unique in that we are one of the review teams that are required to truly use the products with our children before writing our reviews.