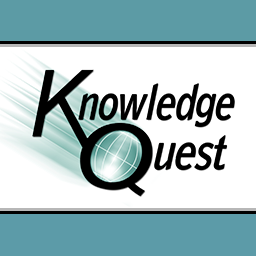 When I was little, my mom would always ask us each day for something that we learned. It did not have to be profound or complex, we just needed to share something that we learned. Something that I have learned recently is that when you combine Knowledge Quest with e-book, you come up with something much more than just a story. Our family recently had the opportunity to review Knowledge Quest's e-book, Sacagawea, from their Brave Explorers Every Child Should Know series. My impression of this product changed as I journeyed through it.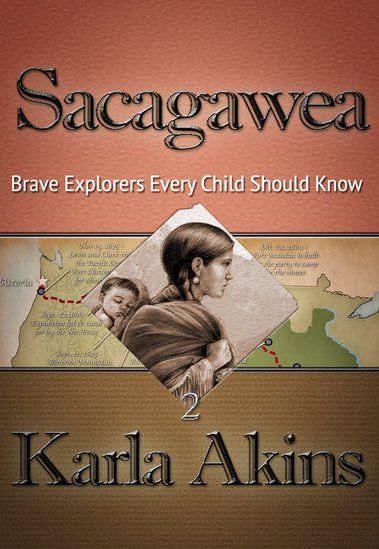 A Little About The Book
Sacagawea is an e-book that is delivered in pdf format so that everyone can enjoy it whether on your computer, ipad, or e-reader. The full text is 112 pages long. Make no mistake, it is not just a story. The e-book follows the storyline of Sacagawea's life. The e-book is interactive in that many concepts and terms in the book have hyperlinks that can take the reader on many more journeys than just the plot of this one book. Sacagawea can be read as a read-aloud book to younger children. However, it's full value will be appreciated by upper elementary and older students who can fully explore the links and follow their inquisitive minds just as Sacagawea followed many meandering rivers along her journeys. The book can be purchased through Amazon for $3.99 and can be immediately downloaded.
How We Used it
When we received our download, I opened it up and pre-read sections of the book to determine if it would be alright for all of our children. I felt that it was and began sharing it as a read aloud book with our kids. The story line is interesting, but I soon realized that the kids were missing out on a lot of the benefits of this e-book by not being able to explore the links and spend time reading through them. This is when I turned them loose to explore more on their own. Our eight year old did not have trouble navigating through the story or clicking on the links when he wanted to know more about any of the highlighted words. At times he did ask for some help in that Native American names and the names of things in their own tongue are incorporated into the story.
Our impressions of Sacagawea
May I just say that first impressions can sometimes be misleading. When I was first considering taking part in this review, I saw the colorful cover as advertised on the publisher's website. I was disappointed when I first opened the e-book, because it was very plain to the eye similar to a manuscript. There were no colorful images on the cover page or on many of the subsequent pages. Some illustrations are provided later in the book, but they are limited. I began to question whether this would keep my children's attention, which was a deciding factor in initially using it as a read aloud.
The level of intrigue of this book lies not in its illustrations or exquisite graphic design, but in the story's plot and the hyperlinks throughout the text. Most families that study the Westward Expansion and The Explorations of Lewis and Clark will be familiar with Sacagawea. This e-book will give a much greater awareness of who this woman in our nation's history really was. The hyperlinks provide an even greater context for learning. I was very impressed by the breadth and variety of the links. Students who fully utilize these links will understand the types of housing that the Native Americans lived in, the foods that were eaten, biographies of the key people, and even how to do things. Our kids were really impressed with the link that taught about how to tan leather from deer skins.
As a natural health consultant, I was very impressed to find a link that shared how a mixture made with the rattle from a rattle snake was used to help hasten the birth of Sacagawea's son. I must admit that it has not increased my courage or inclination to hunt down a rattlesnake to obtain the rattle for medicinal purposes in the least!
In Conclusion
Aside from the biographical information the reader obtains about Sacagawea, the amount of knowledge on so many planes that the reader is exposed to through the interactive links is incredible. This far exceeds the $3.99 cost when the e-book is purchased through Amazon. As we worked our way through this e-book, I realized that it would make a great starting point for delight directed learning as it spurs the reader to explore different areas and provides a place to begin research on areas of interest. The links are very informative and come from credible resources.
As always you don't have to just take my word for it. Click on the button below to see what other reviewers from The Old Schoolhouse Review Crew are saying.