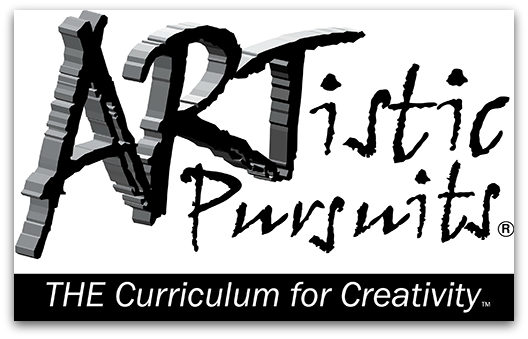 I was thrilled to death when we were selected to review one of the new sculpturing books from
ARTistic Pursuits
.  Art is not this momma's strength and many times it honestly gets pushed to the back burner in our homeschooling eforts.  However, when we have a structured curriculum to follow, we seem to fit some art in our schedule and have lots of fun along the way.  Join me in seeing what exactly we did as we explored the new
Sculpture Technique: Model
book from ARTistic Pursuits.
What We Received:
Our family received a physical copy of the Sculpture Technique: Model book from ARTistic Pursuits.  This is an 83 page comb-bound book that is chock full of wonderful sculpting knowledge and instruction.  The pages in the book are printed in color to help accent projects presented and inspire the student.
The Sculpture Technique: Model book is designed for children between the ages of 11-18, but would also be thoroughly enjoyed by adults.  It is truly set up as a curriculum and not just an arts and crafts guide book.  This book contains three units of study: Creating Mass with Putty, Creating Scale with Clay, and Creating Surface with Fiber.  Each unit presents:
An overview of the aspect of art being focussed on (mass, scale, and surface)
A description of the materials and tools that will be used along with any safety precautions
A sequence of projects within that medium that build skills and knowledge in sculpting principles
Within this course, there are 12 projects for the student to explore.  In addition to the materials listed in the front of the book, each project has its own materials sublist for easy reference before getting started.  To round out this curriculum, there are unit evaluations with scoring matrixes available, a course description, and a proposed schedule for planning purposes.
The Sculpting Technique: Model Book is just one of the 12 produced by Artistic Pursuits. The full collection has something for everyone with the first book being applicable for preschoolers and others ranging all grade levels right through high school.  The curriculum we received retails for $47.95.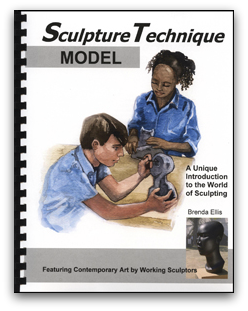 How We Used It:
Our primary testor of this curriculum was our 15 year old daughter.  She has taken some art classes through our local homeschool group and loves to try new things.  Because she has already done some work with pottery and sculpting techniques, we chose to focus on the unit about sculpting with fibers.  Neither she nor I had any experience in felting or fiber sculptures.  We were anxious to see if the guide was self explanatory enough for us to follow without any outside help.
The first step was to figure out what materials were needed and to visit our local hobby store.  Each of the materials we needed were readily in stock, which was wonderful. There are also links on the Artistic Pursuits website and in the book for an on-line merchant that sells kits that match each of the books from Artistic Pursuits.  Our total supply cost for the unit on fiber structures was a little under $40.  Of the materials we purchased, we do have wool roving left over for future projects and the tools are certainly reusable.
Once we returned home, it was hard not to immediately begin work.  We were both excited to see if we could really do this.  As it turned out, I was only invited for some advisement, while my daughter was able to read and understand the instruction as well as carry out the project fairly independently. And that is exactly what she did as she followed each step of the process in making this wonderful felted vase.



Our Thoughts:
Our family loves the curriculum from ARTistic Pursuits and the new Sculpting Techniques: Model book is no exception.  The materials from this company are well laid out, contain solid art knowledge, and allow the students to learn by doing.
Our daughter has not just completed art projects or fulfilled credit hours, but has been introduced to new art mediums that can become hobbies for a lifetime or possibly the basis for her own business.  As with any new skill, there is room for her to grow and develop her talent.  However she was able to feel successful enough in the time we did spend that it has inspired her to explore the world of felting further.
A big thank you to ARTistic Pursuits for great art curriculum.  This non-artsy mom appreciates that I don't have to have art skill or spend big dollars on private lessons to introduce my children to the world of art in a quality way.
As always I encourage you to check out the reviews by others on the TOS Review Crew to see if their experience was similar to ours.  Members of the crew were reviewing other books in the series so if you child is not 11-18, I am sure you will find reviews for art curriculum that fits your family.