This year, our youngest and I will be travelling back to the beginning as we study various ancient civilizations.  We began our grand adventure as we were offered the opportunity to review Project Passport World History: Ancient Egypt curriculum from Home School in the Woods.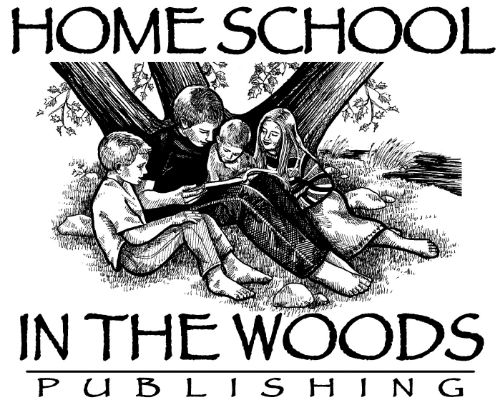 The combination of factual information, lapbooking activities, a suggested reading list, and lots of hands-on activities really brought a lot of fun and excitement to our new school year.
Get Your Passport and Jump on Board…
On the very first day of this grand adventure, the student assembles their passport including their picture and the learning begins.  This study is designed to take between 6 and 12 weeks to complete when working with students in the recommended age range of grades 3-8.  Our experience is based on the work and ability of our son who is beginning his 6th grade year.  Our goal was to finish this study in about 8 weeks as we are trying to fit 6 different ancient civilizations into our year.  In order to stay in this timeframe, we will be able to fit the full 25 lessons in by working at a pace of about 60-90 minutes a day 3-4 times per week.  Depending on the enthusiasm of your student, I could really see this study being done one day per week for the entire day.  Then the student would be able to walk, talk, and eat like an Egyptian all day long!
Our study began as I received a zip file with a complete download of the study.  The zip file contained everything needed for the study minus the physical materials for the lapbooks and projects; included were: the factual text passages, instructions for projects, your itinerary (lesson plans & schedule), masters for the lapbook activities and projects, timeline and figures, maps, MP3 files with audio treats, and more.
After unzipping the main folder, I simply clicked on the Start file and it opened into a very clear and informative menu.  This menu was an absolute lifesaver.  The very first step was to pack for our trip.  In the world of the Passport Projects, this translates into getting the essentials printed and organized prior to our first day of study.  Having these beginning items preprinted allowed me to really be in the moment with my son as we embarked on our journey rather than running between him and the printer.  The essence of preparing for a trip is instilled as we prepared our passport with our own ID photo, created a travelogue to record the most astounding moments of the journey, and even luggage tags.
The Stops Along the Way:
Each day of study is considered a stop on the journey.  These are clearly labelled.  The first thing you find is your guidebook.  The guidebook is usually 2-3 pages of text for the topics or locations to be studied.  Once we know a bit of what we will see and experience, the next step is to refer to our travel itinerary.  This itinerary provides step by step instructions as any good itinerary would.  Whether the day's journey includes lapbook activities, timeline work, mapping, or 3-D hands-on projects, all of the directions are found in the travel itinerary.
To the moms and dads out there preparing for your trip, I found it very helpful to review each travel itinerary several days in advance.  This allowed me to determine if we would be completing all of the activities included or select ones that provided the maximum benefit to our son.  In planning our trip in this manner, I was able to avoid printing activities that I didn't think we would use saving both time and money on ink and cardstock.
Highlights of our Journey:
I hope to be updating this post soon with photos corresponding to some of these highlights.  However, I couldn't leave without at least giving you a glimpse into what thrilled us.
Completing the Kemut Chronicle.  Our son does not necessarily love to do creative writing projects.  However, writing shorter newspaper articles that will become a complete paper by the end of the study had a whole different appeal.
The Egyptian Kitchen Cookbook.  We could have spent an entire week or more just working in the kitchen and experiencing the different flavors of Ancient Egypt.
The Pyramid of Egyptian Authority.  What discussions we had as we compared our society and family to that of the Ancients.  This really got the critical thinking wheels turning.
Interview with an Embalmer.  Audiobooks are a love of our son.  To be able to actually listen in on an interview with an embalmer "The Creator of Mummies" was absolutely mesmerizing.
Creating our own Egyptian Temple.  We could have easily spent several days researching each aspect of an Egyptian Temple and then building a diorama of our own.  This type of hands-on activity certainly kept our son's attention.
The Dynasties.  When we hit this part in our journey, we had some decision making to do.  For those that love to chase bunny trails, we could have really pitched a tent and dug a whole lot deeper.
We are honestly still working through the final stops of our journey.  The need to linger has consumed us at times.  There was definitely more in the Project Passport World History Study: Ancient Egypt than I originally thought.  I am thankful that we started our study prior to our regular school year so that we can enjoy spending more time than we originally scheduled.
To Wrap it up…
I was thoroughly impressed with the breadth of materials covered in this study of Ancient Egypt designed for students in grades 3-8.  It could easily be tweaked to accomodate both younger and older students.  The supplemental reading suggestions were a great partner in combining living literature with our history study.
Our son learned a ton and had just as much fun in the process.  My only regret is that this is the only Ancient Civilization covered in the Project Passport series so far.  However, they do have similar studies on The Middle Ages and the Renaissance & Reformation.  I encourage you to click through the graphic below as other members of the Review Crew had the opportunity to review and write about those studies while we were journeying through Ancient Egypt.
Thanks to the folks at Home School in the Woods for another great unit study!