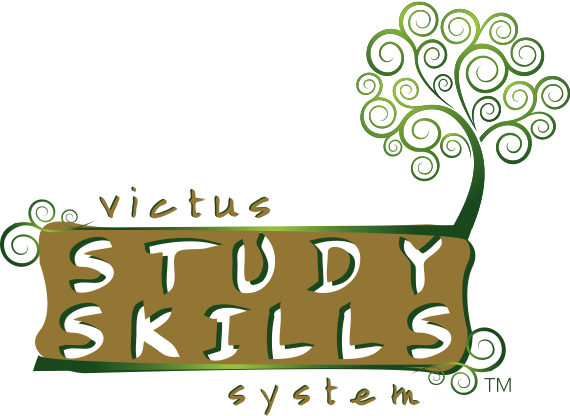 I was thrilled when I found out that our oldest daughter and I would have the opportunity to review the
Teacher and Student Workbooks
from the
Victus Study Skills System
. It wasn't until this review became a possibility that study skills were something to be taught. Like most parents, and especially those that have students in high school, I have always planned out coursework in Math, History, Science, etc. Along the way, we have made flashcards to help memorize vocabulary words; narration to review reading assignments, and verbal quizzing to prepare for tests. The thought to actually set aside time and teach my kids to study had never really occurred to me. The use of the Victus Study Skills System really demonstrated to me where our children's skills in this area were really lacking.
What We Received
For this review, we received physical copies of the Teacher and Student Handbooks from the Victus Study Skills System. These books were spiral bound and about 75-80 pages in length. The text is in an easy to read font with images of the completed student pages included in the Teacher Edition.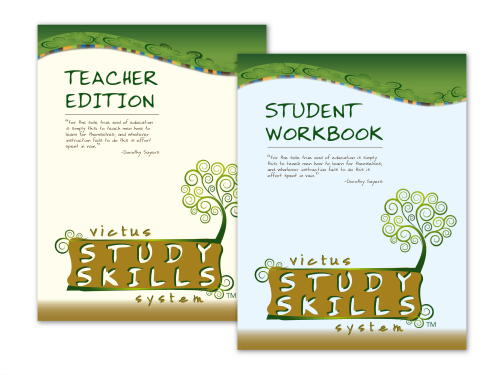 The Teacher's Edition contains an overview of the Study Skills System, a recommended course outline, and information on the foundational concepts of the system. In essence, this system is broken into three parts:
Where am I now?
Where do I want to be?
How do I get there?
These foundational concepts provide the core sections of the course, which is further broken down into 10 specific lessons. These lessons contain key information for better study habits and methods of studying, but possess valuable life lessons as well.
The Victus Study Skills System is ideal for middle school and high school students. The Teachers Edition book retails for $40.00 on the publisher's website, while the student book can be purchased for $20.00. These are the items that we actually used during the review process. To view a copy of the Table of Contents for this course, please click here.
http://www.youtube.com/watch?v=kSgr4PmX614
What We Did
During the review period, my daughter and I worked together on the daily lessons. Because we were fitting this in with  her other core subjects and electives in progress, we stretched the course over a 10 day period rather than the suggested 5 days for completion. This felt like a comfortable pace for her and allowed a greater time to integrate what she was learning into the actual study time for her other subject areas.
Each day that we worked together, I would provide a short introduction for the material to be covered that day. We would then go over the lesson and how it would be practically used in life. Our daughter would then do any of the independent assignments. When she had completed the tasks at hand, we would then take a few minutes to review what she had done and how she felt she could incorporate it into her regular daily routine and school work.
Our Thoughts
Both my daughter and I found the information and structure of this course to be very valuable. She has been exposed to both the applicability and how to of:
Learning Styles
Effective Study Habits
Goal and objective setting
Time management skills
Test taking strategies
Study techniques
What impressed me was that she not only completed the course, but voluntarily used what she learned in better organizing her time and adjusting how she studied.  The results were evident in her independence in studying while also seeing her grades improve with each test and more experience with these techniques under her belt.
She has always been a reader and lover of knowledge. Because she was so academically gifted when she was younger, it was that much more difficult when she began doing upper level work in these final years of high school. We were astounded to find that this very verbal young lady really responded much better to a kinesthetic and visual ways of processing information.  She took this to heart. The result was the use of her younger brother's window markers in studying for her Anatomy and Physiology course.
I am so grateful for the opportunity to review this course. It has benefited our oldest daughter and we plan on incorporating it into our other children's course of study in the future. The way in which this course is laid out would lend itself very well to being used in a homeschool cooperative as well.
As always, we encourage you to see what our Crew Mates' impressions were as they used the Victus Study Skills System with their children.