There are some products that I review that writing the review feels is challenging. That is not the case with the 7 Minute Life Daily Planner published by the 7 Minute Life organization. I am really excited to share how life changing this resource can be whether you are a business executive, blogger, or stay at home mom. This product is intended for use by adults, but I could really see it being a wonderful life tool to introduce high school and college level students to in getting them started in their adult lives truly steering from the captain's chair.
The 7 Minute Life Daily Planner:
The actual product is a 7″ X 8″ spiral bound planner. However, it is not just a calendar. There are a little more than 25 pages in the introduction section alone that help the user to really work through their goals and their purpose in their work life, personal life, and financial life.
The very premise of this system is to allow your goals to organize your day rather than allowing the circumstances of life to determine how you spend your time.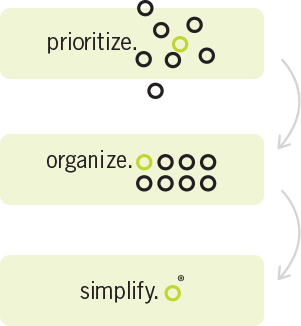 After having a chance to formulate your 90-Day Personal Goals, the next step is focussing on specific 90-Day Work Goals, Financial Goals, and Life Goals with space for 5 specific action steps under each goal. To really help you to psychologically get your head around accomplishing your goals, there is a place to jot down the date that the goal is completed and what the outcome was. I love that positive indication by those spaces that the goal will get accomplished.
The goal and action step planning sheets then flow into daily progress reports. I love that they are not schedules, but progress reports. The title alone says that you are moving and accomplishing. These progress reports are on two pages facing one another for each day. When looking over it, you really get a sense of your life as a whole and not just a calendar of events or a segment of your life. Contained in each Daily Progress report are spaces for: Daily Contacts, 5 things that you commit to doing before 11:00, 3 specific connections you wish to make with someone that day, space for 10 items from unfinished tasks at work, home, or a new venture, an appointment calendar, space for writing thank you notes (a lost art I might add), voicemails to return, money management log, as well as a space for personal diet, exercise, and activities to improve yourself as a person. There is also a checkbox where you actually check whether you did what you committed to do that day.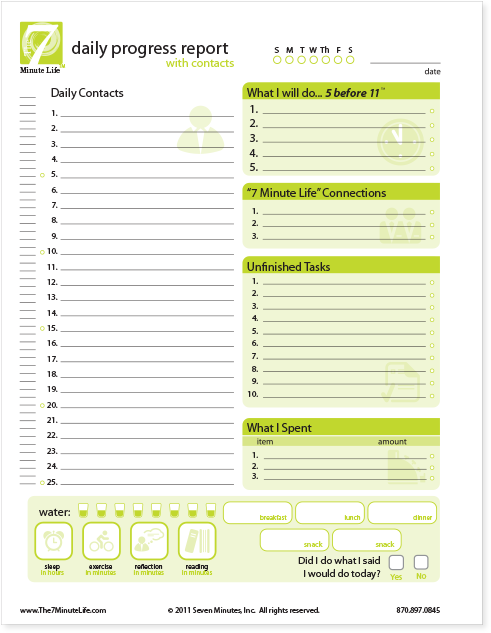 At the end of each 30 days of personal progress reports, there is also a monthly summary that causes you to pause to really consider if you are heading in the direction that you intended and progressing as you planned.
Thoughts After Using the 7 Minute Life Daily Planner
I have gone from one planner to another over the years. This is the first one that I truly have fallen in love with. Everything else in comparison just feels like a calendar or appointment book, rather than a true planning tool. Some of the things that I love about this tool:
The holistic approach – it is not just about our work life, family life, or personal improvement. This resource has truly been designed to consider us as whole people.
No predated pages – There are no pre-dated pages. Each daily progress report has a space for a date as well as a day of the week. There is no abandoning the use of this book from feeling like you failed, because you didn't use it for a few days or were wasting pages when you didn't complete the planner on the weekends. However, once you get started you really find yourself not skipping days, because you can see the return on your investment when you do use it.
LOVE, LOVE, LOVE that when used as it was designed to that 


"It is designed for your goals and purpose in life are truly integral in so many ways in organizing your day. You orchestrate your calendar rather than your calendar running you."

Durability – The double cover (heavy cardstock back and front covers with durable plastic overlays) along with the strong spiral binding provide the durability for the 7 Minute Life Daily Planner to be in great shape at the end of the 90 day cycle.
Line Spacing – The line spacing on the lists is sufficient that you can write so that you can easily go back and read it without having to find those reading glasses or magnifying glass.
Monthly Calendar at a Glance – I do like being able to see my commitments for the coming months. Even though this is a 90 Day Planner, it has a full year's worth of monthly calendars so you can keep track of commitments that are coming up in the future without needing to tote along another resource.
Unfinished Task Lists – There are a series of Unfinished Task lists that you can compile. I loved these pages as it provided a space for me to jot down ideas for development of our family business, projects around the house, and even topics that I want to blog about in the future and don't want to forget. I found myself pulling from these lists in preparing my daily progress report each night for the coming day.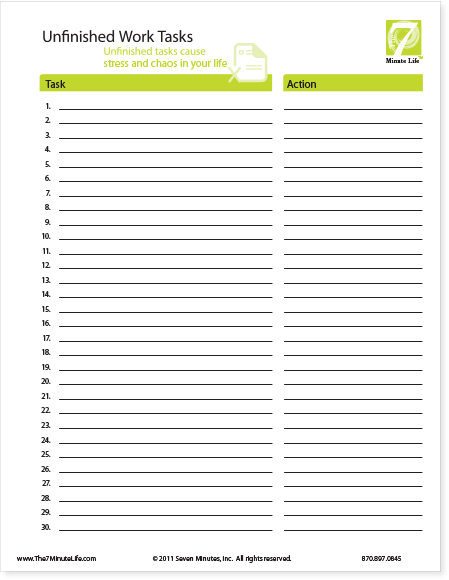 This resource currently sells for $24.95 and comes with a 100% money back guarantee. If you would like to know more about how this system truly works, I would encourage you to click here to watch a 4 minute video on the principles and process of using the 7 Minute Life Daily Planner.  There are also an abundance of free tools on the publisher's website.
As an wife and mom of 4, small business owner, director of a local homeschool support group, and blogger, there are many times that I am asked how I get everything done without letting things crash to the ground. My answer is in planning out what is to come and then working that plan. However, this becomes ineffective, if we don't clearly have our goals and life purpose driving those plans. The 7 Minute Life Daily Planner is a great tool for making that happen from the goals to action steps to putting it in motion in your daily plan.
Check out what others from the crew have to say after their experience with this product.